"We need more information for TriStar Pictures!"
This page is missing some information and is a stub. Please help us edit this page to improve it.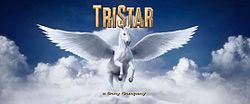 TriStar Pictures (spelled as Tri-Star until 1991) is an American film production/distribution studio of the Sony Pictures Motion Picture Group, owned by the Sony subsidiary Sony Pictures Entertainment.