"We need more information for The Weinstein Company!"
This page is missing some information and is a stub. Please help us edit this page to improve it.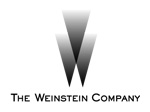 The Weinstein Company (usually credited or abbreviated as TWC) is a mini-major film studio, founded in New York City by Bob and Harvey Weinstein in 2005. The studio originated after the Weinsteins had left Miramax Films, which they had co-founded in 1979. They retained ownership of Dimension Films. TWC is one of the largest mini-major film studios in North America.