"We need more information for Taylor Grodin!"
This page is missing some information and is a stub. Please help us edit this page to improve it.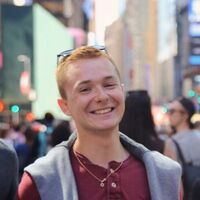 Taylor Grodin (born August 22, 1997) is a American animator, voice actor, writer, and audio editor and is the voice actor for Paintbrush, OJ, Bow, Tissues, Dough and Toilet.
Trivia
He stated that he has English, Polish and Russian descent on TheTGrodz AMA #22 on DeviantArt.